Fiero Code now integrates with Google Classroom. Specifically, you can automatically create accounts in Fiero Code through your Google Classroom roster, saving you and your students a lot of time. Watch the video or read the instructions below to learn how to use Google Classroom integration

Written Walkthrough:
Step 1: Log into Fiero Code using your admin account.

Log into Fiero Code at
app.prendacodeclub.com
. To log in with your admin account your username will be your email address.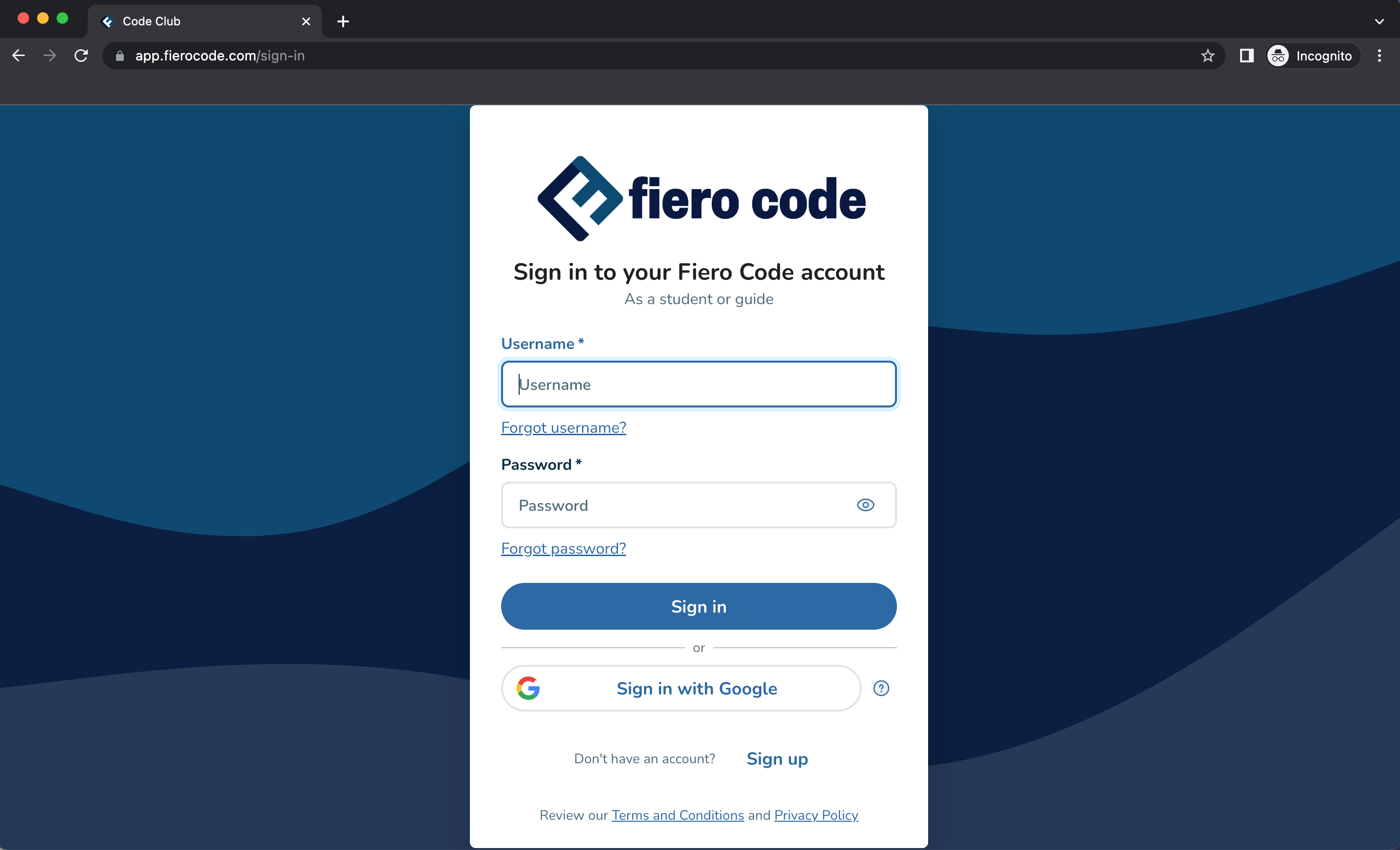 Step 2: Click your profile icon in the top right, then "Account."

In the top right you'll see your profile icon. Click that to open up the dropdown menu, then select the "Account" option.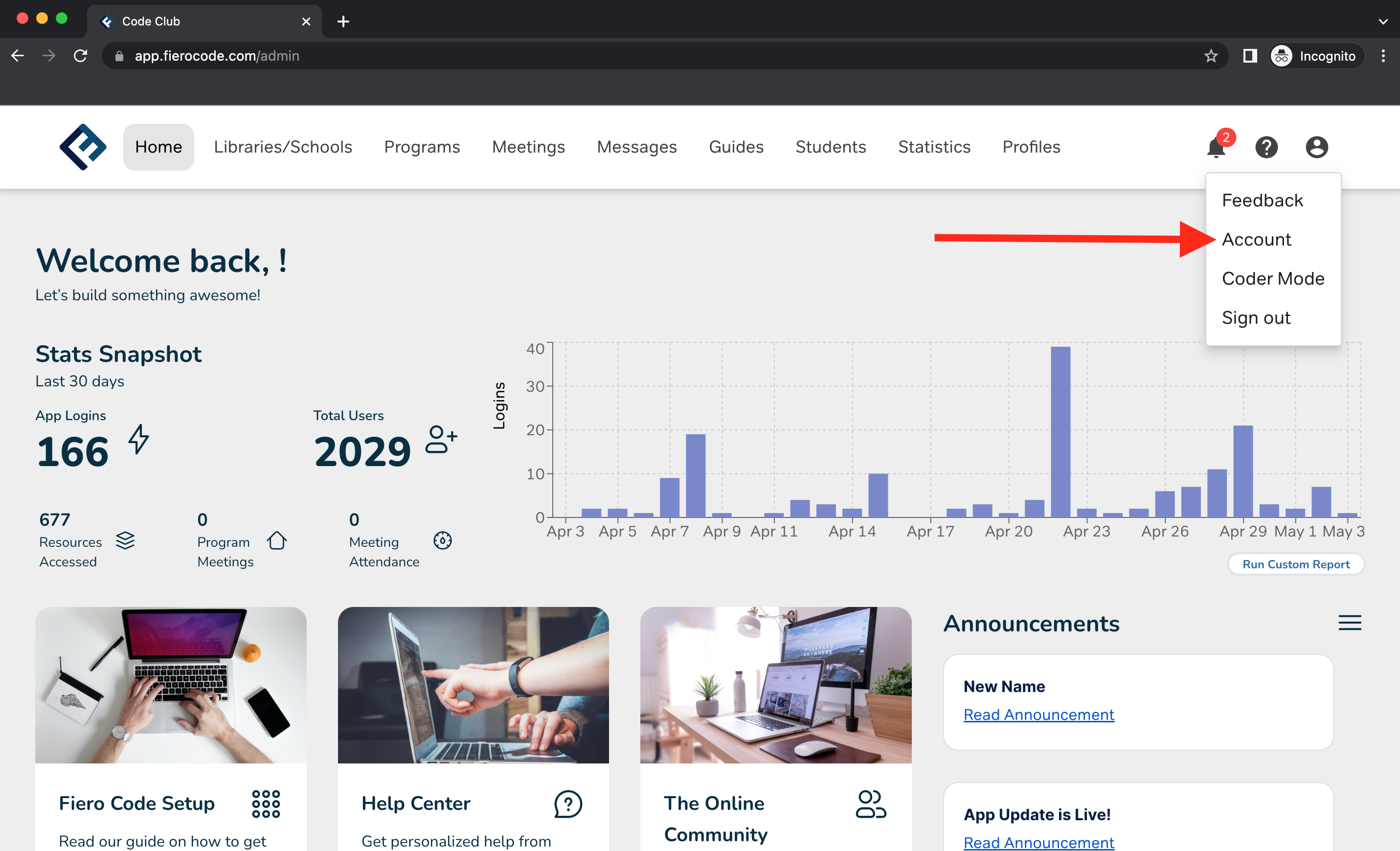 Step 3: Link with Google Classroom

Under Service Integrations, click the button to link with Google Classroom.
A Google Sign In window will open where you can select the Google Account that is connected to your Google Classroom.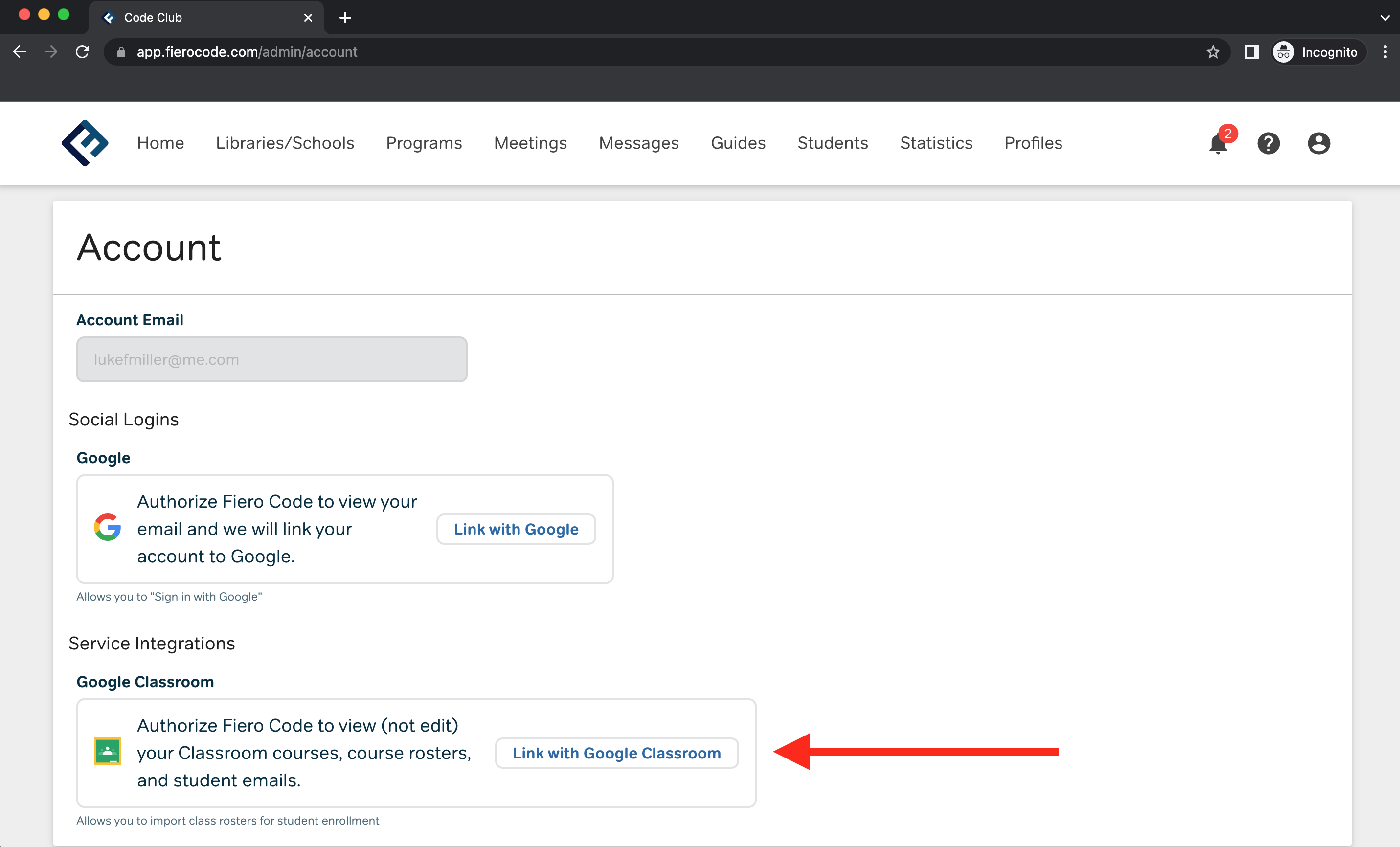 Step 4: Enroll your Google Classroom Roster into your Fiero Code Program.

Go to the Programs page in Fiero Code's dashboard. Find the Program you want to enroll your students in and select "Enroll" under Actions (far right).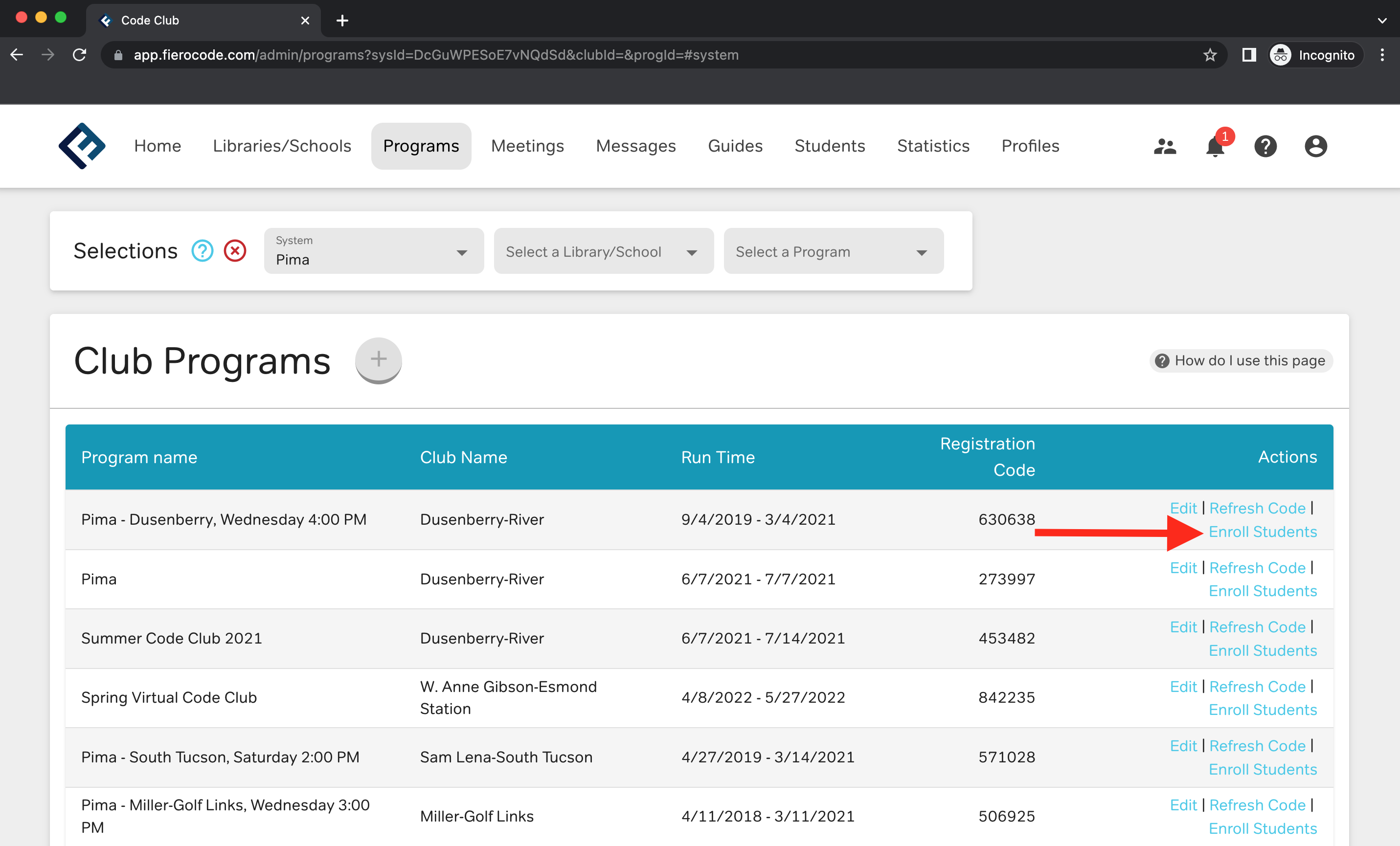 Step 5: Select Enrollment Options and Enroll

A window will pop up asking for enrollment options. To Enroll from Google Classroom select:

Import emails from my Google Classroom course

Select your Classroom course from the Classroom Courses dropdown menu

Click Import

Click Enroll at the bottom of the box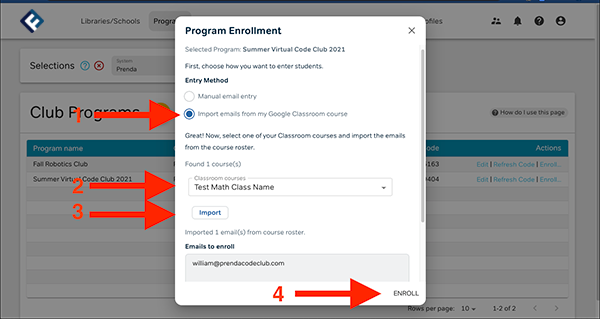 Your students will now receive an email invitation to join your program in Fiero Code. They can sign in with Google on the Fiero Code log in page, and they won't have to create a new account. If they already have a Fiero Code account, they will be given the option to link their existing account with your Program in Fiero Code.