The Uncanny Guide to Successful Code Clubs
In January 2019, we ran long form interviews with dozens of our most successful code clubs from around the country asking the question, 'What makes some clubs particularly successful, and can we replicate that success in other libraries?"
The results of this research project were compiled into a document called "The Uncanny Guide to Successful Code Clubs." It's become the definitive guide for all clubs that genuinely want to succeed. Download it, read it, study it, and most importantly, do what it says. We believe in you!
The Uncanny Guide to Successful Code Clubs link >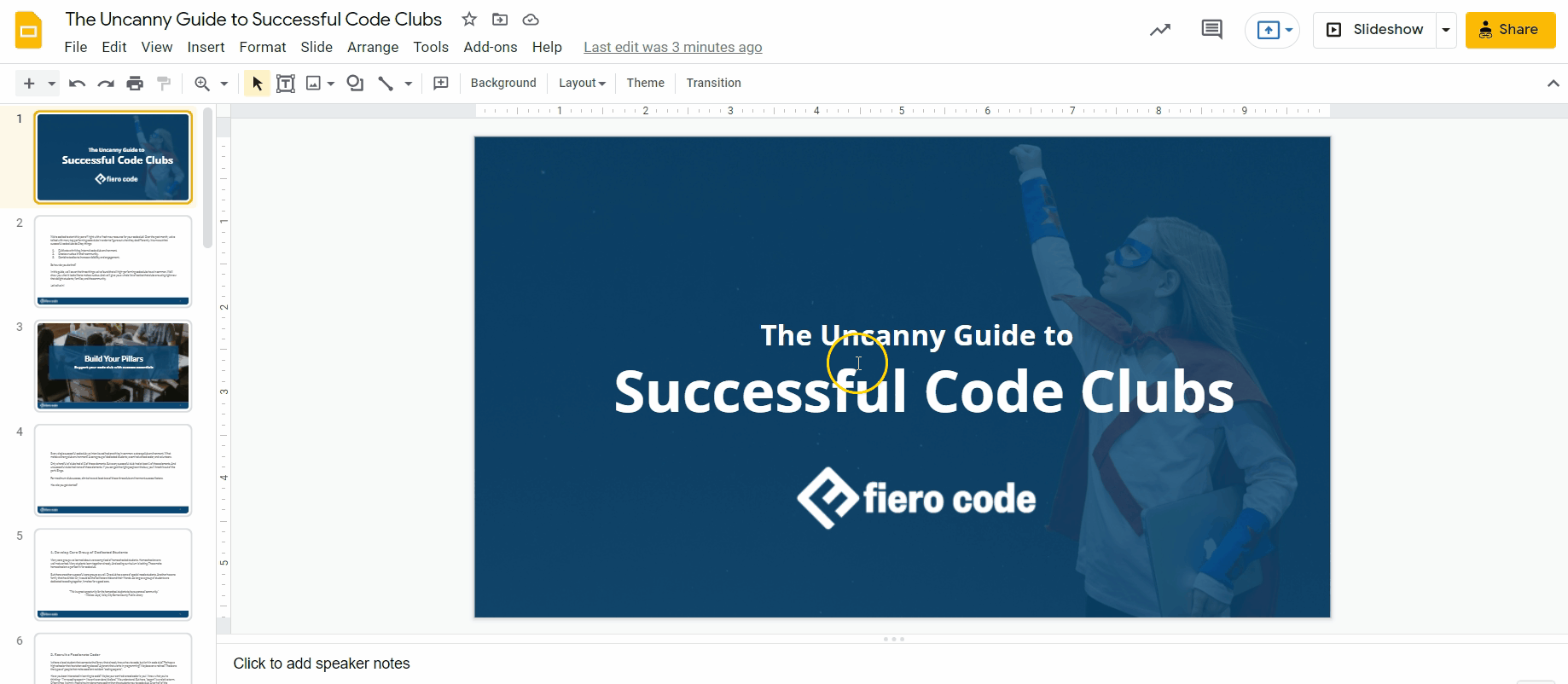 Related Articles

The Comprehensive Guide to Your First Fiero Code Club

Nervous about your first code club meeting? This guide will help refresh you on the important things and set you up to succeed. The Comprehensive Guide to Your First Fiero Code Club link >

The Volunteer Recruitment Guide

Building a successful community is a team effort. And we know that the most successful code clubs use volunteers. But volunteers can be hard to find. So we want to show you how to get your first (or fifth!) volunteer for code club! We do this in 3 ...

The System Manager's Guide to Fiero Code

You somehow got your boss(es) to buy into your code club vision, and even more remarkably, you found budget to fund this crazy idea. Well done! Now… how do we actually pull this off? Luckily, Fiero Code is going to do a lot of the heavy lifting. ...

Printable First Code Club Signup Instructions

It's sometimes helpful to have a half sheet of paper to hand new kids when they first show up to code club that guides them through the process of creating an account. That's exactly what this is! (to edit, click File > Make a Copy. Or, print and ...

Building a Core Group Resource

Your code club will likely have several tiers of coder dedication. Some will show up every week, others once or twice a month, and others yet may come for a month or two, take a month or two off, then show up again. We've found building a core group ...