We have a poster template you're welcome to use! Add your info in, print them off, and plaster them everywhere.
We've designed these in Google Slides for ease of sharing and copying, so you'll have to log in with a Google account to edit.
Once you're logged in with a Google account, click File > Make a copy. It will then save a version to your own Google Drive before you edit anything. The background is locked in, and you will only have the ability to edit the code club name, ages, and meeting day/time. However, we will be creating additional poster designs regularly so be sure to check back often to see what's new!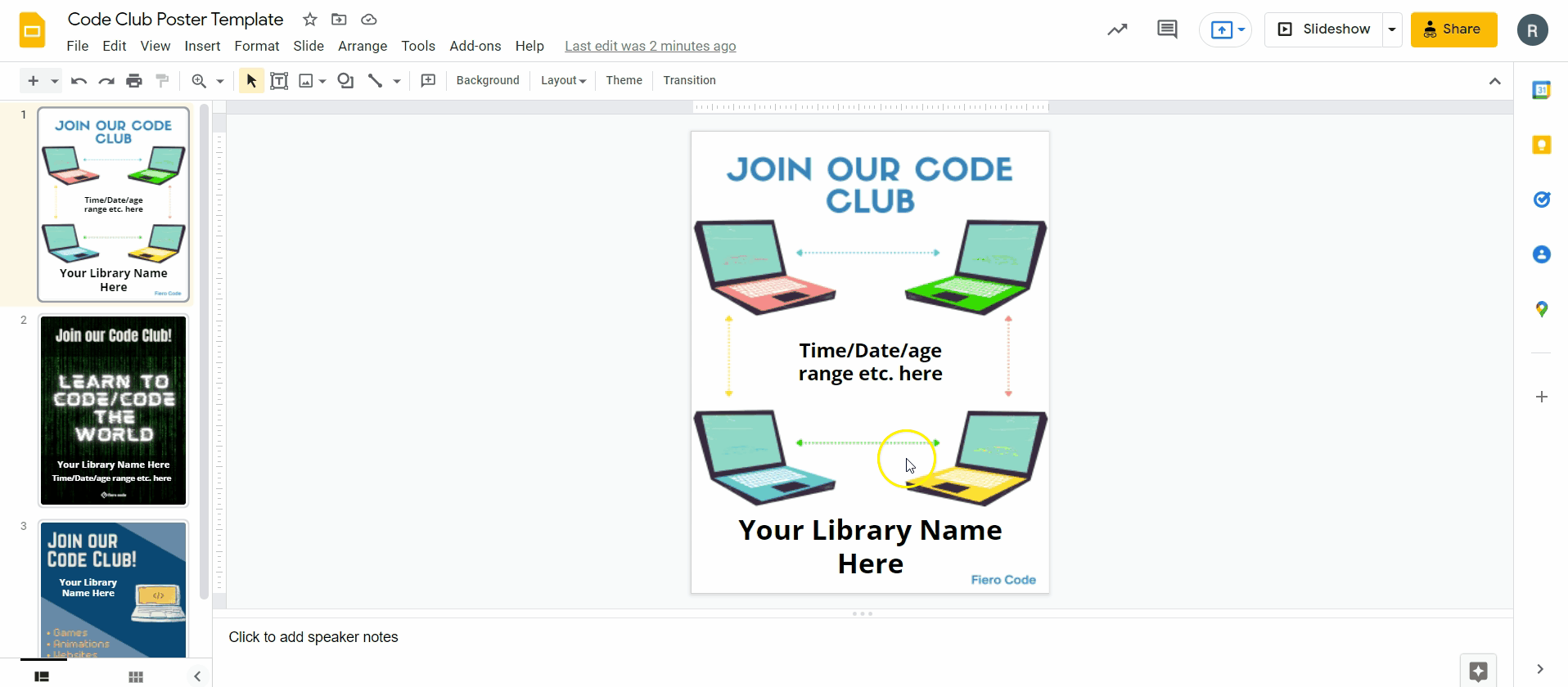 Here are some ideas of creative ways to use these posters:

Schools.
Community centers.
The YMCA.
The Boys & Girls Clubs
Print out a stack of flyers, and drop them off.
Get in touch with whoever is in charge at those places and ask if they'll say something about Fiero Code in their next email blast.
If you feel comfortable, you could even do a short presentation about code club. Don't be scared. You can do it!

Most of the battle in growing code club attendance is just awareness. If people knew it existed, they'd love to participate. By going to where the kids are already hanging out, you'll help make them aware, and attendance will skyrocket.