How to Reset an Admin Password
A short step by step tutorial on how to reset a admin password when you forget it.
Navigate to http://app.fierocode.com.

Click "Forgot password?"

In the next screen, click the "I am a Guide" button and then enter the email address that you used to set up your account.

Click "send link".

Check your email. You will have an email from Fiero with a link to click to create a new password.

Write your new password down somewhere. Maybe a tattoo on your forearm? Just kidding!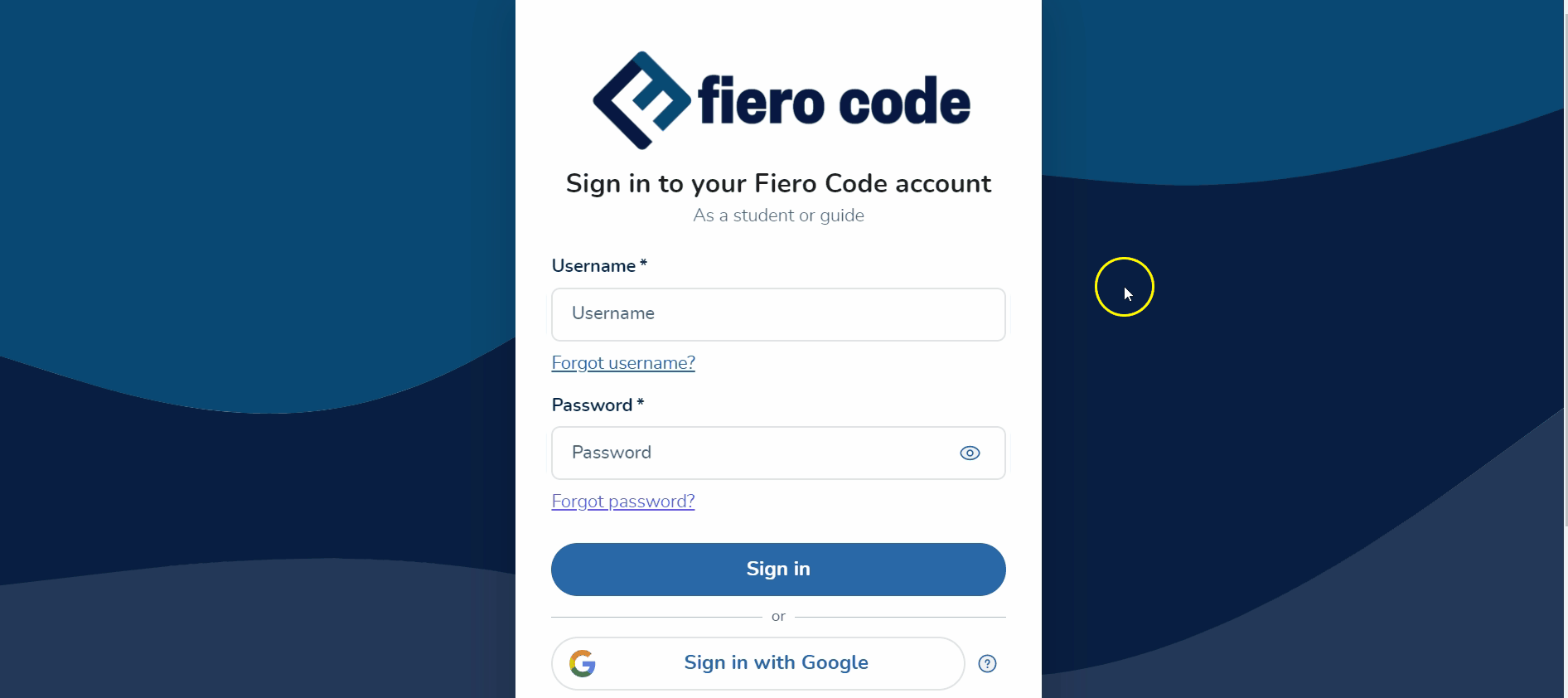 Related Articles

Admin Dashboard Overview Video

Get familiar with how the Admin Dashboard is laid out in this video walk through.

Google Classroom Integration

Fiero Code now integrates with Google Classroom. Specifically, you can automatically create accounts in Fiero Code through your Google Classroom roster, saving you and your students a lot of time. Watch the video or read the instructions below to ...

Help! My Attendance Report is Wrong!

Occasionally we hear that the weekly attendance report does not match the number that is actually in code club on any given week. Here are the most common reasons that happens. Check each of these, and if the report is still off, please let us know! ...

Creative Way to Share Computers

Roles Take 2 minutes at the beginning to introduce two roles: "pilot" and "co-pilot." You could say: Just like in an airplane, the pilots are head honcho, but let's be honest, it's the co-pilots who end up doing most of the work. The pilot is the ...

Manually Enroll Students

Fiero Code has a way to manually enroll students in your Programs. This is particularly helpful in school settings where teachers have a list of student emails and want to create accounts in Fiero Code for all of their students ahead of time. ...